Description
We all know that elements like image, metaphor, description, plot, and character development are important for making writing engaging, but what about how language moves? When a sentence feels snappy and rhythmic, sinuous or staccato? Slow, fast, accelerating? These aspects of writing are harder to see, but they contribute so much to how writing feels. 
This workshop will combine generative exercises with a quick crash course in how rhythmic patterning in both everyday and crafted language affects our kinaesthetic involvement in it, and how you can use this patterning to change the speed and expressive force of your writing. We'll look at examples of rhythmically interesting passages from novelists as different as Marlon James and Marilynne Robinson, and a few poems as well. We'll conclude the class by "translating" rhythms from some contemporary songs (including work by Ice Spice, Young Thug, and others) into structures in our own writing. You'll leave the workshop with a lot of generated material, and a better sense for how to give written gestures a subtle but effective feeling, and how feeling and form might relate to one another.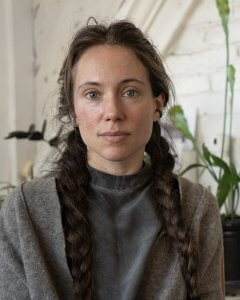 Kirsten (Kai) Ihns has taught creative writing at the University of Chicago and the University of Iowa (MFA, Iowa Writers's Workshop, 2017). She is the author of sundaey (Propeller Books, 2020), and a number of pamphlets, including two forthcoming in 2023. Individual pieces have appeared in Hyperallergic, Bennington Review, The Poetry Foundation/PoetryNow, Denver Quarterly, and elsewhere. She works as an editor at Chicago Review and FENCE, and as a reader and Daily Poem/Archive Assistant at The Paris Review. She recently completed a PhD on experimental poetry and film at the University of Chicago, and lives in Humboldt Park.