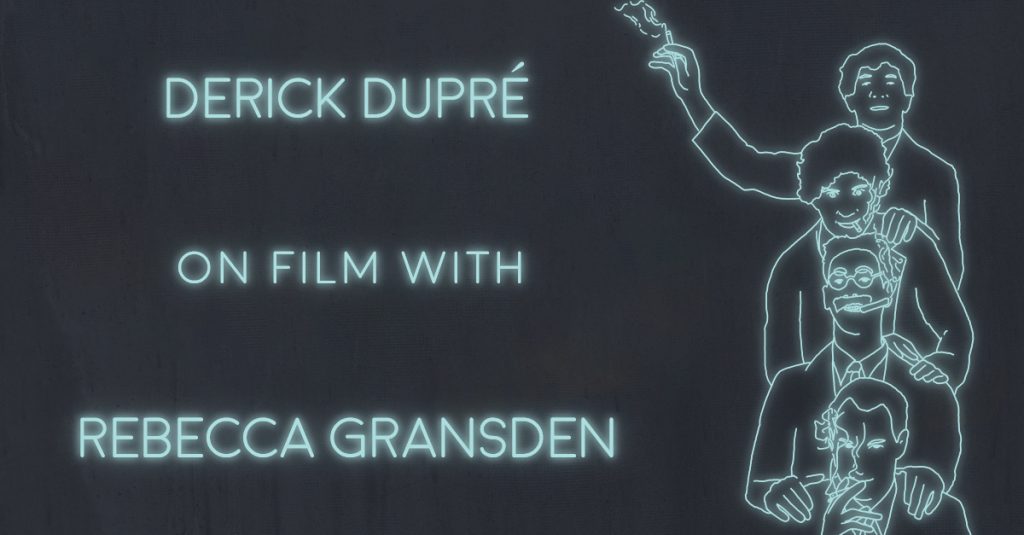 What film, or films, made the first deep impression on you?
The first movie I bought that didn't suck was Godard's Breathless. I was eighteen and deeply into Joan of Arc and other stuff from the Kinsellaverse. I'd read somewhere that they were inspired by his work, so I thought I'd check him out. I went to a nearby Borders and browsed the racks. It was a crappy old edition where the special features were like, "Scene Access" and "Interactive Menus." I loved it. Then I had the age 18-20 insufferably-into-Godard phase. I remember sort of bragging to my parents' friends that I had a copy of Masculin-Féminin, and they were like, "What - why? Him? Really?" I get it now. But that was the jump off.
Can you talk about the influence film has had on your writing?
I've never written a treatment, nor a screenplay, but usually a first draft of something new will have a sort of treatmentary vibe. Just image after image w/ very little in the way of character or plot. The final draft tends to look like that, too. 
Do you use film as a prompt or direct motivation for your writing?
Sometimes I'll just write down notes on the thing I'm watching and maybe later transcribe them and alter them enough so they don't completely resemble the source material.  One thing I published a while back was just prompts for opening scenes of imaginary movies. I've thought about going back and expanding it, but that seems like a bit too much of Levé pastiche.
Have you ever made a film? If so, has the process of doing that had an influence on your writing?
I helped make a short film once. I just did the camera work but apparently I wasn't bad. The film ended up in a gallery. If it had any influence on my writing, it would be that I quit altogether and start working on lo-fi art projects. 
Are there films you associate with a particular time in your life, or a specific writing project
The first story I published was written during an intense period of Marx Brothers and spliffs. I'd been laid off from a state job, had a decent severance, and spent a month getting high and watching torrented movies. I'd never seen the earlier Marx Brothers stuff, so it seemed fresh, and it still is. I think some of that unpredictable humor comes through in the story. It also reminds me of a more productive era of writing, which I can look back on with a small fondness.
Thinking about the places you've lived, are there any environments that are cinematic? Have you lived anywhere that has been regularly depicted onscreen? If so, has this had an influence on your perception of the place, or how you've depicted it in any of your writings?
Any place can be cinematic if you know where to look, but the most superficially cinematic would probably be my current environment of southern Arizona. The rock formations, the wildlife, the historic buildings, the denizens, the many-layered hues of enchantment, etc. I lived in New Orleans for a while and there were always film crews everywhere due to Louisiana's film tax credit, and to some filmmakers' unfortunate penchant for ruin porn. I just watched Angel Heart the other day and felt briefly nostalgic for walking down Royal Street. 
Are there individual scenes that stay with you?
I'll return to certain scenes more often than I do whole movies, maybe because of dwindling attention span or general cognitive decline. The first processing session in The Master. The duel in The Life and Death of Colonel Blimp. The suicidal penguin in Encounters at the End of the World. The opening scene of Werckmeister Harmonies. Pretty much any scene from Beau Travail. The final scene of Wanda. The doctor's house call in A Woman Under the Influence, and so on. 
What films have roused a visceral reaction in you? 
I remember becoming fully, inexplicably overwhelmed with emotion when I first watched Cries and Whispers, at perhaps too young an age, when the Chopin mazurka in A minor comes on. It was kind of like the episode of Seinfeld where Jerry finds himself crying and says, "What is this salty discharge?" But now I go hunting for that feeling.