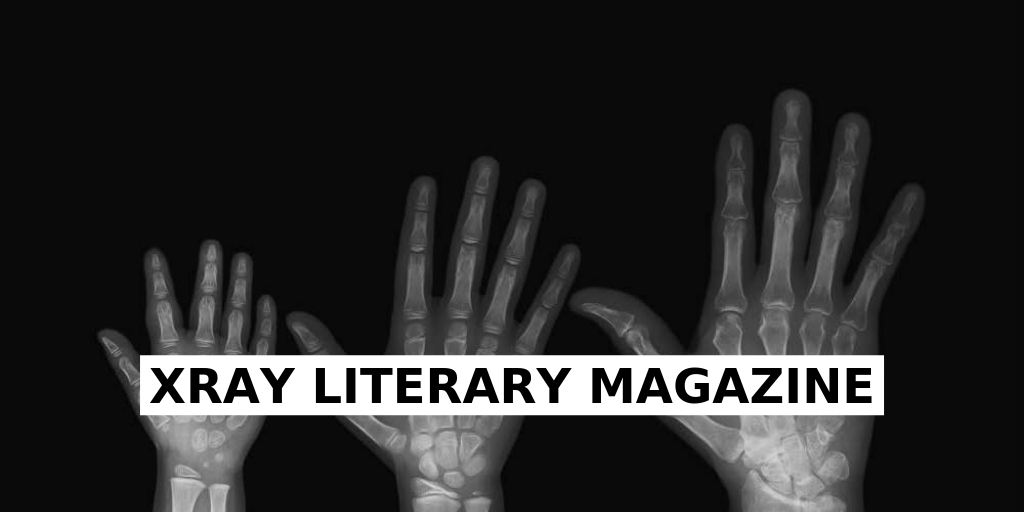 I want this to be honest in a way that makes empires shake. I need to text Lena back, and if I do text Lena back with the right words, the ones that hum and whimper and shake and do not cajole (under any circumstances), I know what I would say. The crux of it is that, no, I wasn't crucified and, yeah, I can't tell sparkling water from holy water. I would tell Lena about the way loneliness grew inside me, a big sprawling thing, reaching inside for empty spaces, seeping in like ink on blotting paper, like all the lights of a city going out during a power-cut. I wanted to give Lena the proof of it, the bits that said:  look, I was here and I suffered and I nearly drowned but I made it out and, sure, it's got to mean something, in the sense that I dug myself out of debris, metaphorically. 
It blows my mind that people in high school thought I was straight. They still treat me like a straight girl sometimes. I'm not flamboyant in an interesting enough way. Nobody from my high school era would say that I queer up a room just by entering it. Their loss; it's astonishing, what they're missing. I sometimes want to sing it out loud. Look at me, like a peacock dancing in the rain, I am pretty and proud. But look at this—it's another part of me, a beautiful one, blown out of glass but tough like calluses and diamonds. What I mean is, I came out, and it didn't change anything, not really. What a strange thing. Trust isn't enough to renovate a building, I suppose. Some things are damned to stay the same, no matter what you give them.
People in High School could be a whole novella. It would be almost slapstick in its tragedy. Central to this is the idea that there is a girl called Divya Iyer, and she is nobody's first choice for anything. Nobody's second choice either, or third. There isn't a girl called Divya Iyer anymore; she's of the past and the past only. We're in the next chapter here, but there is a weight to it, a sort of damned glory to how I learned to love myself, first out of spite, and second, because being your own support system does call for some love. Sometimes the reason people are nice is not because they care about you; they're nice because that's how they are with everyone. And they'll string you along for rides and not listen when you talk and when you split the bill with them over lunch they won't tell you that you've got broccoli between your teeth because they'll be too busy thinking of how to come up with an excuse so that they don't have to meet you next week.
It's reasonable to wonder where this suspicion is coming from. It's all in my head, but it's still electric, like veins and lines and wires it's a current, coursing through, all charged up. I was a flashing sign, a cry for help through a boombox. I was an open book nobody bothered to read, and, now, I am the punchline for every joke. The worst part is that there's a girl everyone calls my best friend, and I spend too long not correcting them. There's a girl everyone calls my best friend, everyone but me, and she's complicit in this.
Think of buildings covered in poison ivy; the ivy the only thing holding the bricks together, holding them up. Think of me, sawed open. Think of her hands on my shoulder for a brief moment as she shares the funniest story she can think of which isn't even a story about her; it's a story about how I spent the day after my eighteenth birthday with a hangover headache pounding like a construction site in my head. I look at her each time she does this and I think I resent you. She tells my stories like they're hers, so I don't tell her the important things, not really. I give her slivers of it. Div Lite, you could say. Let her think she knows me. Let her hold shadows in her hands. 
I know she tells everyone my secrets. I know what she told her other best friend, who I can't ever feel comfortable around, not now that I know what I know. Fun party stories. When your life isn't marginalized you can always milk the cow of someone who struggles to get out of bed, even. You can say, look – this is adventure. Maybe it is. But it isn't yours. 
What do you know, I think as I look at her. I loved you once, I think. I was in love with you, once. It feels like such a waste, such loss. I had so much to give, and you didn't respect even the minimality of who I was as a person. 
High school was a mess; a mess of dissociation and possible broken home related abuse that I would only learn to call by its name years later, in college, thinking clinical and detached and shakily, god, she should never have put her hands on me like that, she should've gone to jail for what she did to me, she should be there still. I wish I could show Lena the kaleidoscope lens of it. I am a mess, chaotic and a disaster. People have left me behind all the time, I would say. I stand through it all, and so can you. So will you. 
I think of Lena's poetry about softness and blueness. Lena's writing, tender until it's vicious, tender until the fangs of hurt sneak in from the undersides of it. I think, Lena, if you can do it, so can I. I think, Lena, you are not alone. I have been neglected by people who called themselves my friends, too. Girls have broken my heart, more often than I could ever have guessed. I know what it feels like, to love with a heart big and doglike, beating with the excess of it. We're syrup sweet and not everyone deserves it. Not everyone is ready for the infinite momentum of love that we wield. Lena. We feel too much. We love too much. We hurt too much. It's not a bad thing. It will never be a bad thing.
I don't believe you're depressed, she'd said to me that day out on the games field. I'd simmered with frustration, with anger. My suicide could be on your hands, I'd thought. I'd shrugged my way through it. I'm still here. And at 4 in the afternoon, the sky is all pastel and blue. I play my softest playlist. I curl in on myself, I look out of the car window. I think of my mental health, of my genderqueer bisexual boy experiences. I think of all the people who lost the privilege of knowing me, and I smile to myself. 
Call it bingo. Call it jackpot. Call it "being in a better place." I built myself a mansion out of the rubble. There are so many people who aren't invited to the housewarming party. That's just how it is, sometimes.