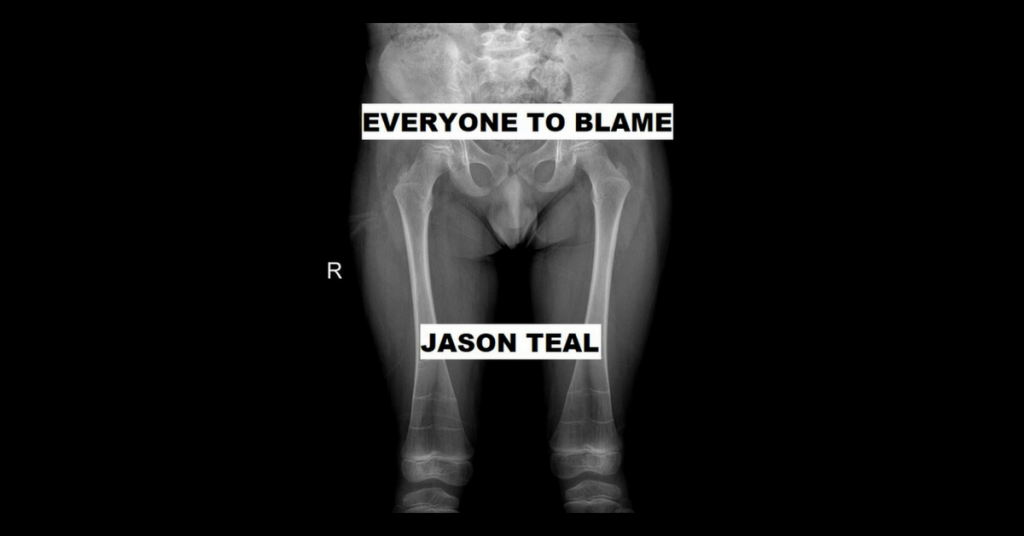 In the past, when bodies turned up, or there were kidnappers, officers arrived on TV, badges glinting, to arrest the suspect. Marjorie is missing at the proctologist's office, her job as office assistant. Maybe you are a suspect still.
Marjorie looked guilty. You remember that. You wish the phone receiver scalded her ear; you wish flames snaked across curled wallpaper like insects. You wish anything else happened, even if everything burned through and you had to start all over.
The call comes late at night, police knocking on your door. None of this seems real. No one has seen your boyfriend Simon for three days. Someone messed with his house, someone opened his mail, and last night, police found his truck, abandoned, with two slashed tires. Someone left dismembered doll parts in the truck bed. When you answer, you're wearing one shoe, desperate for news. You're lucky to wear one shoe considering you're alive. Laying in the grass that night, the pieces don't make sense: You lived with Marjorie and Simon's dead and now you're all covered in guilt. You survived.
This morning, the front door was open again. Put the chair back where it belongs. The kitchen smells like turpentine, scrubbed clean. So they found Simon, drowned and buried in the woods. You're wanted for questioning. What's the point of changing homes anymore?
"It's not your fault," said Marjorie. Remember she kept disappearing. They picked her up in Colorado once, heading west in a stolen RV. Simon had already been missing for weeks. Now there is a mini-series named for her (which is better than the independent movie from a few years before). Online forums dissect her memory. Here is one more reason: Marjorie was evicted previously for bogus claims of racket, records played too loud, high-pitched moaning and screaming. No one could guess what the song was supposed to be. Other applicants didn't return your messages. In the interview Marjorie said, "I don't even listen to music, like ever." She was dressed typically in ripped blue jeans and a tie-die shirt, poor dreadlocks, wardrobe screaming Trustafarian.
Learn to trust yourself with time, purging Simon's emails, little tokens planning love sprees, poems, inexpensive dates. Anyway: Marjorie stuck the note to your fridge, letters pasted together from magazines. The series didn't capture her dark quiet. "I am dead tired," you said one night unremarkably, but Marjorie stared at you too long, unconvinced, so you offered, "We can watch something else." She made two cocktails, sweet mixes tasting like summer. You passed out hating work tomorrow, bingeing favorite cartoons and missing everyone from home. You didn't tell anyone Simon still lived in town. Later, police think Marjorie picked up the phone, her voice springy like a used mattress. Your phone was in the kitchen. Remember—Marjorie helped you burn his photos a few days afterward. She kept a collection of old dolls.
You never go into her room.
At the morgue, you are shown the lobby. In here is cold tiles, old magazines stuck to each other. The room smells bad, and you can't find a clock. It's nowhere.