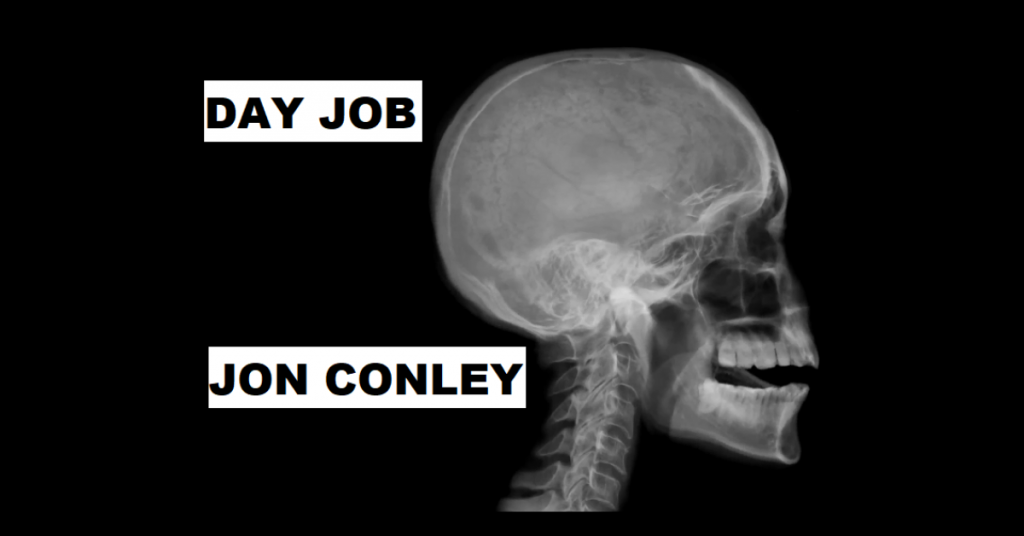 She was a big rottweiler who had had cancer for a time now. She was very big and sad and unable to move well so I went with Dr. Highmore to the house. I brought along a large contractor's garbage bag and I don't think I said anything the whole time. I never said a word in these situations though I had done this many times, been a pallbearer. Although, I would assist in assisted canicides before carrying the bodies away and I don't know that a pallbearer ever assists assisted homicides. Anyway, I'm not a shy person.
With the bag rolled up in my back pocket, I reached my left arm under her neck to put her in a headlock. I put my right arm over her shoulders like a good old pal and she did not care and I grabbed what I guess you would call her elbow, making a tight ring around it with my middle finger and thumb before twisting slightly to make the vein visible. She still did not care. The family cried along and stayed in the room until well after she was dead. I want to say that there was a candle burning but that would be very hopeful of memory. I waited and put my head down but inside I wondered when they were going to move. One of them would eventually take charge and usher the other out of the room to continue grieving somewhere else.
And when they finally did leave I lifted the now piss-soaked towel she lay on top of and I slid the garbage bag under the haunches. If a dog sat long enough that the piss soaked through the towel, the outside of the garbage bag would always get piss on it. And in the struggle to move the body around, the piss would end up on my scrubs, which was common enough for the job but bothered me still.
I tried to lift her with my knees and not my back. She was heavy and Dr. Highmore was built like a reed so I would do it alone. If you lift a body and can't keep her level, there are plenty of fluids beyond piss that would love to take the opportunity to slosh around in the bag. And depending on how well you tie her up, there could be leaks. But eventually I did put her in the van and back to the practice and into a freezer. In Cleveland I would have burned it myself and prepared the ashes but here someone came once a week to retrieve the frozen bodies.
For dinner that night I made spaghetti with a meat and tomato sauce and I washed all of the dishes instead of leaving them to soak until the morning. When I took out the garbage that night I was as scared as I always am taking out the garbage, imagining something or someone coming from behind me as I make my way back.