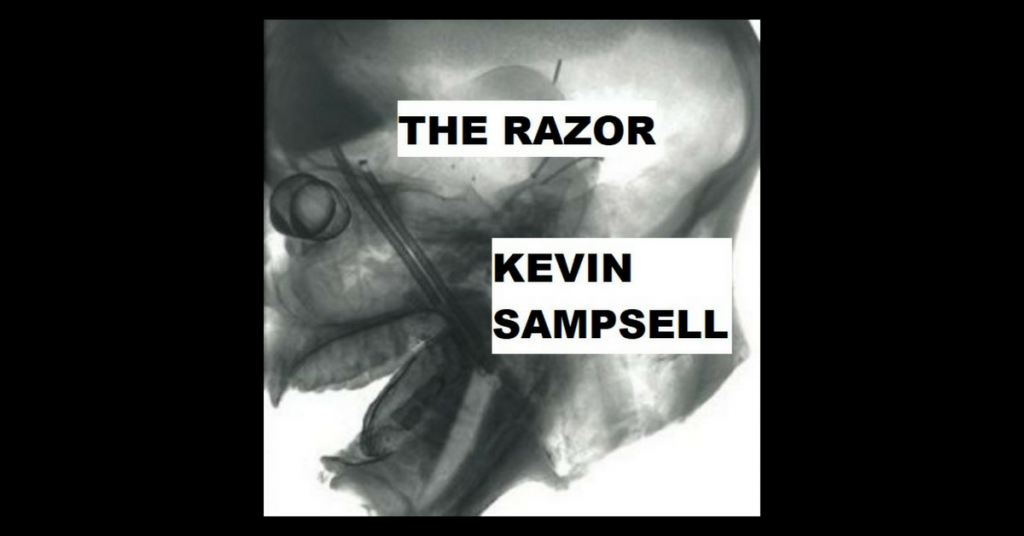 This is the black shirt my ex-wife gave me before the divorce. The one her father used to wear. I have another one just like it, but it has long sleeves. These short sleeves fit me better. I imagine her dad wearing it. Standing outside, on the roof of his house, a cool breeze blowing through the looseness of the cloth, against his sloping shoulders. His arms, freckled and tired at the end. Patches of gray hair, waving.
I wonder if he died in this shirt. Probably not. You don't pick a black shirt to die in. I look in my closet and wonder what shirt I would pick if I knew I was going to die. Maybe something sturdy and tough, like denim. Perhaps a brown t-shirt, the color of camouflage or dirt. I think it would be uncomfortable to wear a tie. Too much like a circle closing, choking, squeezing me.
I've seen so many dead people wearing ties. How do you get a tie on a dead person?
Once, a friend of mine had acquired a bunch of mannequins. He took the old clothes of his dead brother and dressed them all. These statue-like objects were easy to care for. He'd use a cat hair remover on them. He'd roll it over the shoulders and down the arms, and then smooth any wrinkles with an iron. He'd look into their flat eyes and talk to them.
Humans have to stay presentable when they're alive and also when they're dead. My friend didn't believe these mannequins to be alive or dead, but rather in a state of limbo.
Sometimes, I catch a glimpse of myself in a mirror and wonder if I even look human. Last year was the most depressing year. Last year, her father died. That's how I got this shirt. Her and her siblings went through his stuff and divided it up.
Last year was when we got divorced. Last year was when we stopped talking. Last year was when we tried to replace each other.
As I shave my face in the bathroom mirror, I realize the electric razor I'm using also belonged to her father's. I'm touching my face with it, pushing it into my skin. I never have understood how these razors work. Something rotating under the surface, grabbing a hold of my whiskers, pulling them out quickly with a slight burn. This razor also touched her father's face, made it smooth and presentable. It vibrated in his hand when he was looking into his own eyes in a mirror, thinking about his life.
Maybe while wearing this black shirt.
One of my earliest memories is walking by a fancy new department store with my mother when I was probably four. One of the giant display windows had two mannequins in it, wearing bright polka-dot shirts and flared jeans, posed in front of a wall of pulsing multi-colored lights. There were about ten other people standing there, smiling and enjoying the lights and the strangeness of the mannequins' poses, as if they were in mid-dance. There was a murmur of thumping disco behind the glass, but I could be imaging that part. Right before we started to walk away, one of the mannequins moved. People gasped. And then the other one moved, and people laughed. They were doing small silly dance moves. I smiled too, though I was confused. Sometimes mannequins are real, my mother said.
We stayed and watched the dancing mannequins, like an animal you'd watch at a zoo. Another little boy and his mother walked up and the mannequins suddenly stopped moving. The people laughed again, knowing it was because of the new spectators. The magic of them stopping, being completely still, statue-like, statuesque, not human but wearing human clothes, looking better than most humans, but also pretending not to be human, was something I didn't really want to think about but ended up pondering a lot when I was a kid.
I watched the two mannequins and also the faces of the mother and son watching them, waiting for them to witness that surprising moment of movement. The silly dance. Everyone laughing. The very second when something dead comes to life.