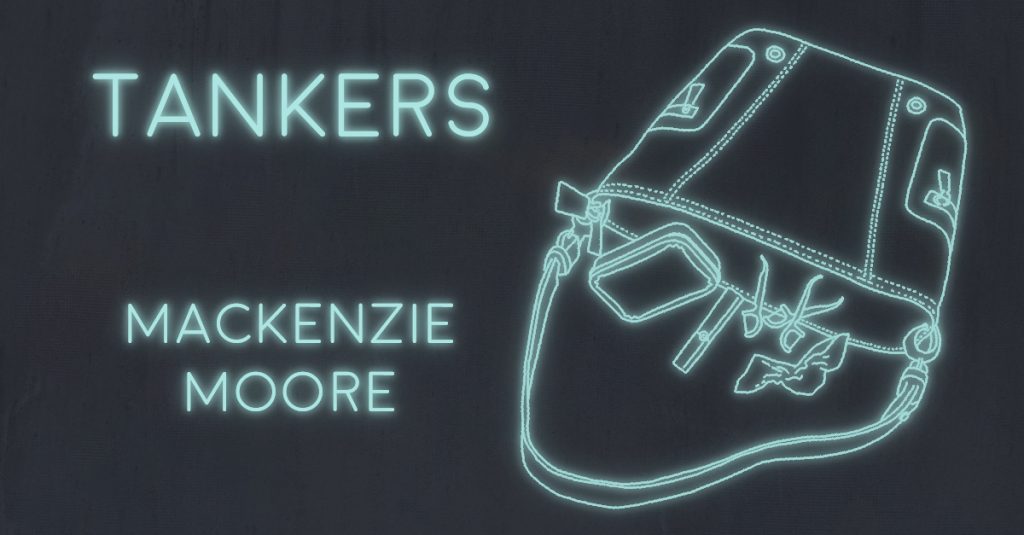 I thought my grief would come out like my mother dumps out her purse. 
If you've ever seen that woman turn over her tote bag, it's like the Niagara of tidbits. You need a poncho just to block the crumbs. Everything comes spilling out into a big old pile: Armani lipstick that costs more than my phone bill; floss picks, Altoids, crinkled napkins with phone numbers of networking colleagues; one wooden "eco spork" used, but wiped clean on one of the aforementioned crinkled napkins. 
It's an absolute mess but my god what a sight to see. 
That's not what happened. I did not dump. I did not turn out my pockets. I partitioned — sectioning off the sadness like an oil tanker. I remember learning in grade school about how those massive ships don't sink when they hit ice — they just seal off the flooded compartment, and re-distribute the weight. Capitalism and Midwest values have a way of encouraging one to cordon off the wound and deal with it later, in the privacy of loneliness. 
I redistributed by lying on the knotty wooden floor of my apartment most nights, letting the sadness settle — like waiting for the foam to burn off a beer poured too quickly. In the quiet darkness, I let the cataclysmic waves wash over me. Once the sloshing stopped, I stood up. 
Sometimes the system failed, and things came leaking out. I could make you a map of all the unfortunate corners of New York where my grief boiled over: the "stamps only" line at the Cooper Union post office; under the ancient hand dryers of 721 Broadway; the Staten Island ferry as it docked in Battery Park; crumbling corners of my ex's Astoria apartment. 
The blindsiding waves eventually grew less frequent. I stopped grieving on a daily basis. Or at least, I made it less obvious, especially to myself. But even so, the ghost of something, much to be desired, still lingers. Perhaps it's just the ache for a specific feeling — one of turning yourself completely inside out. Of dumping out the dusty corners and making sure the light hits them, at least to acknowledge they exist.