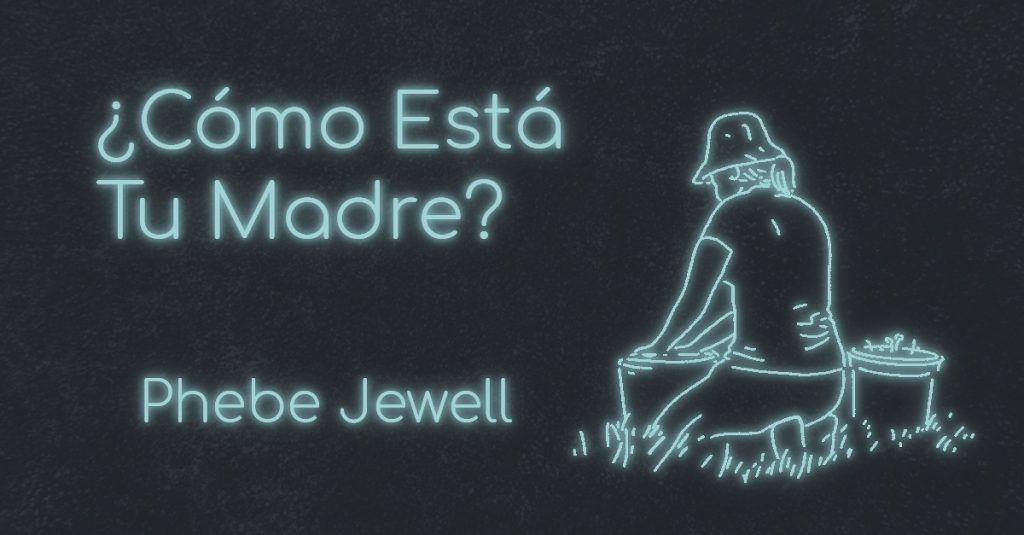 Every morning Mom digs in the garden plot behind our house, dressed in a faded red shirt and ripped jeans. She refuses to wear black. "I'm done mourning," she says. "I've been grieving since the day he enlisted."
Kneeling in the dirt, Mom turns the soil with a hand spade. It's a small plot, maybe five by seven. She says she's putting it to bed for the winter. No cover crop seeds yet, so there's nothing to bury, just dark loamy soil she churns and churns.
She's still there in the afternoon when I open my Spanish workbook at the kitchen table, trying to remember the difference between estar and ser. My book tells me one expresses temporary feelings, the other, permanent being. What does that mean? I look out the window. Mom wipes mud from her face before plunging the tip of the spade back into the dirt. I stare down at the page and answer the question ¿Cómo está tu madre hoy? (How is your mother today?) with Ella está triste (She is sad). I leave the question ¿Y tu hermano? (And your brother?) blank. 
Dad starts dinner, pulling out an onion from the pantry. When we were little, Mom used to entertain us by tugging on swim goggles before cutting onions, transformed into a bulging-eyed alien, a human-sized fly. Dad dices the onion at the counter, tears streaming down his unprotected face. 
When dinner is ready I go out back to get Mom. Even in afternoon rain, the plot looks like the same mound of dark earth as this morning and the day before and the day before that. 
Mom shivers at the table, a damp towel around her shoulders while Dad coaxes her into taking small bites. They face each other knee to knee. "Open up." He guides the spoon toward her mouth like when I was little. Once in a while her mouth goes slack and food streams from her mouth. He wipes her face with a dishcloth before repeating "Open up," his voice a hand cupped under the spoon. ¿Cómo está tu padre? (How is your father?). Él está cansado. (He is tired). "Good job," Dad says as the spoon slips between her open lips. 
After dinner Mom gets ready for bed, and I fill the sink with warm soapy water. Dad says spring will come, and Mom will get better, but scrubbing the pan, I know she's not coming back. Setting the last bowl in the drainer to dry, I sit back at the table and take out my homework. I erase Ella está triste and write Ella es triste, sure my homework will be handed back with a red circle isolating es and a note to review the difference between feeling and being.