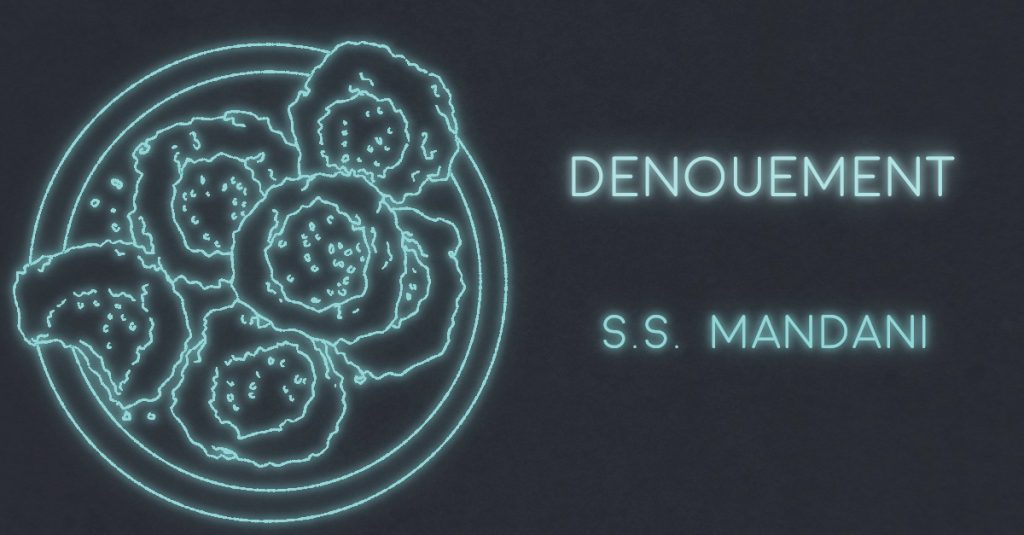 "Sure, I've eaten cookies well into adulthood. Some days all I eat is one cookie. I break little bite-sized pieces off and revel in the 'gasm that is sugar, butter, salt, flour, chocolate, pecans, jam, or what have you. I eat chocolate chip cookies, of course, but lace cookies are my current obsession. My taste buds ride a buttery, crispy wave, cresting into a smile. I have disliked certain cookies. Usually, though, I get over myself, and find a redeeming quality. Growing up, I hated those jam cookies served with chai. You know the ones? But one day the light hit a certain way. The jam sat glossy; a sphere in the middle. The soft white light of the clouds refracting off the glistening surface coaxed a bite from me. Through the shortbread, to the center, I kept at it until the whole tin was empty. What are they called again? Not jammie dodgers. Not cave cookies. Butter drop raspberry jam cookies, that's it." 
I consulted my list of "Untried Cookies."
"I'd like to try a millionaire's shortbread. In Scotland they just call it a millionaire. Nice to be able to eat a millionaire for $5.99 USD. Maybe I'll poop money. That would solve everything. The credit card debt. The mortgage. The money owed to family, friends, friends of friends, anyone I could convince, really. The guy with the torn baseball hat and trench coat at the cardroom. Roy, I think his name was. I owed him a couple hundred bucks. And just like that, I owed everyone something. Even people I didn't know at all. The internet's a wild thing. Online applications for credit with the government stamp and all. Anyone that would help, really." 
The guy collecting my house and everything in it to pay my debts, or at least a portion of them, was listening good. His eyes in a crinkle, his mouth pursed in a pity smile. His face was empathetic. In the end, he just asked me, "Where do you want these?" And I said, "I get to keep them?" He nodded. I didn't know if they were worthless or he felt bad. Maybe both. 
In my recently vacated three bedroom, two bathroom house of 2,200 square feet, all I had left was me in front of a pantry filled from floor to ceiling with cookies from around the world. The places we had visited. Coyotas from a woman outside of a mezcaleria in Puebla. A box of empire biscuits from a quaint shop in Inverness. A case of authentic fig rolls from a street side hawker in an open-air bazaar in Cairo. Fortune cookies from Wo Hop in the Lower East Side. Macarons and macaroons from Ladurée in Madeleine, Paris. We had 'em all. Really we did. Well, it was just me. Zafira had gone. The kids were grown and gone. They were all perfectly fine. Everyone just had their own lives. And I had my cookies. Each with a memory from when life was golden and time was slow like honey.
So I took all the cookies and moved into the woods out back. There was a cabin no one knew about. Not even the collectors. It wasn't listed on any papers. A place high up where I could keep an eye on the house that wasn't mine anymore. I just wanted to know that someone would move in and act appropriately. Cherish it. Build a family, maybe. But they didn't have to. They could just enjoy the house alone, too. Long as they maintained it. Two months later someone did and I moved further into the woods to another invisible cabin. I couldn't see the house anymore. I just had a few cookies left. Eventually, I fed them to a rabbit. The rabbit was happy for a few days. Then I ate the rabbit, and I was happy. That rabbit taught me all about hunting and foraging and how to live in the woods. I became self-sufficient. A woodsman. I was officially off the grid and every night I cooked with fire. I didn't have to explain myself and hardly ever talked aloud. I hummed songs from my childhood. I became the person I was supposed to be. And eventually the cookies, all of them, became a funny memory of a time when I owed everyone something and had a family. 
One early morning there were flurries. Outside of my cabin door, sitting in a tuft of freshly laid snowfall, there was a blush box with a ribbon white as snow, as if it had been born from the ground itself, along with a note. The note was from my family and a few old friends. A happy intervention on paper. The words didn't ask me to come back. They wished me well. I opened the box and those butter drop raspberry jam cookies fell out one by one, cinematically, onto the snow. The red jelly centers charmed me. I salvaged them before they got soggy, brushed the snow off, and put the blush box on the makeshift wood mantle above the fireplace. 
Later that winter there was a severe snowstorm. The radio said there would be feet upon feet of snow. I surely didn't have time to plan for dinner, but I did have the cookies. I sat on the tattered maroon leather armchair by the fireplace and savored each one, leaving all the centers until the very end. I stacked all of them up and held the jam jellies between my thumb and index finger, like I used to do as a kid. Forming a roll of lifesavers, I placed them in my mouth to enjoy, dreamt of a cup of chai, and leaned back to close my eyes for a long winter sleep.