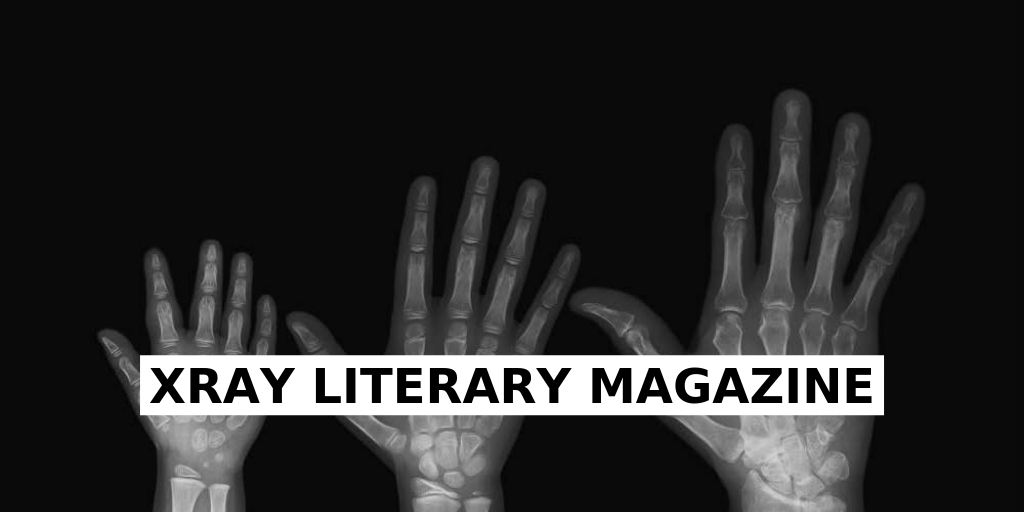 The average adult carries seven percent of their weight in blood. Number of wonders and of sins. 
Blood is a sacrifice and so is a woman, which I suppose explains some things. Like: the scar at the top of my head, from the hospital machinery when I was born. Like: loving the taste of a copper penny, acid and hard and bright on the tongue. Like: the vertigo that comes even now, standing suddenly. How hard it is to hold this ground. 
When the pain started they said it was nothing, then they said to seek therapy, then they said it was a solid mass, a simple procedure. I imagined a ball of hair and teeth turning into a grinning mouth, a grim bezoar with a changeling smile, expanding through the bright fruit sizes in all the baby books. A pea, a blueberry, a lime. And all the time my blood baby grew strong, grew from fruit to fist, grew until they could not ignore her, and she was seen.
It will have to come out, they say. And everything else with it. All that sticky mess, they say, and laugh with bezoar faces. When they take it from me I will be hollow at the center, unmoored, all my strength withdrawn.
They recite their saving phrases; in and out, small incisions, a short recovery. But I know the truth that grows in me, which is that the stories are wrong, and the science too. Wheat made bread is no longer wheat, grapes made wine cannot return to grapes. This is my body and my blood. Its copper taste, its sticky richness. Take it. Leave a scar.