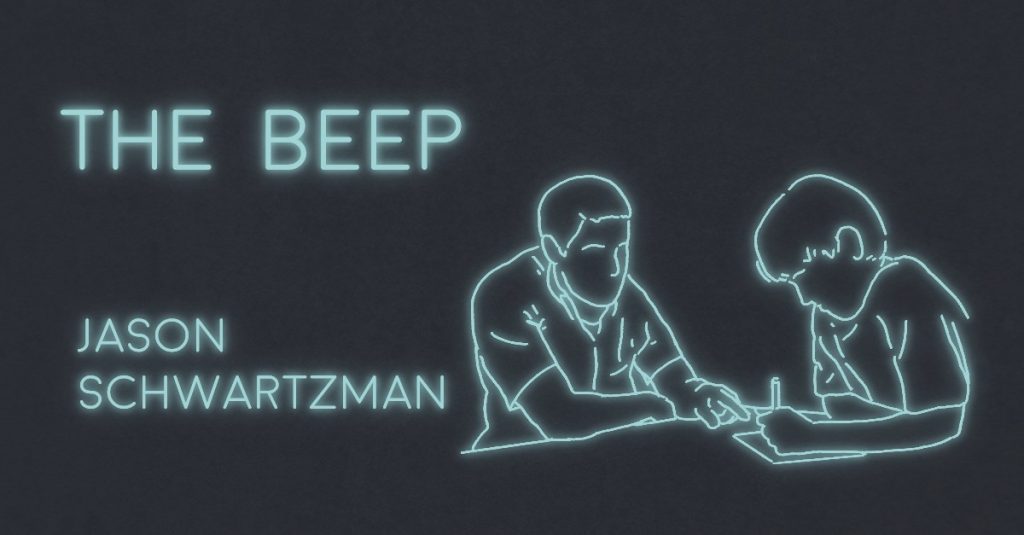 I am his tutor and he is trying to tell me about an unknown variable. About X. But he has forgotten that it's called X. 
"The mysterious thing," he says, laughing. 
I love him for this. I will tell everyone I know about the mysterious thing. 
During one session we're in his apartment and I hear a beep. Just one beep. The microwave, probably. 
"I'm really sorry," he tells me, tensing up.  
Sorry for what? It feels like I'm missing something. 
"Totally fine!" 
On the walk home I wonder why he was so on edge. Then I forget about it, my thoughts about him confined to the tiny sliver of the week we share. In the middle of another session, his mom comes home. She sits next to him, asks how it's going. He's taken the wrong test so we're a little behind. 
"I wish I had a baseball bat," she says, smiling. 
I see her smiling, so I automatically smile too, before I process what she might mean. Then she makes another comment, this time about throwing him off the roof. She smiles again. 
I don't know what I can say. Or do. Or if I'm just crazy. So far on the outside of something I can't really see it. I say it's not a big deal, the test. Not at all. He is doing well. Very well. 
Sometimes I think about the beep. I also think he is okay, but I don't really know. I'm not his tutor anymore.