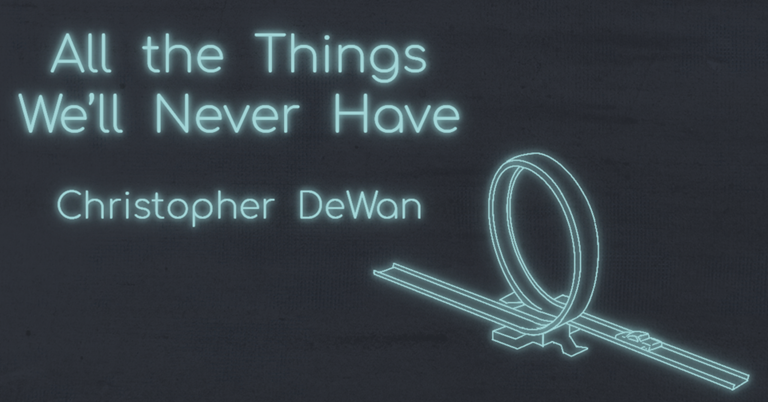 I remember, there was going to be a birthday party for Michael. He was turning ten. Michael was always interrupting, saying things that weren't funny or important, because he couldn't stand not being the center of attention. My mom said it was because he didn't have a dad.
But Michael's party meant I could go to the toy store to buy something I wanted, even if I would have to give it away. And the party would be a chance to see Karen. Karen was older and maybe that's why she didn't suffer so much from not having a dad. She was tall and skinny and cool. She ate spaghetti with butter instead of tomato sauce, and her laugh sounded to me like water bubbling out of a fountain. 
My mom and I bought Michael a set of plastic cars that sped down a twisting track, and I played with it a few times before she took it away and wrapped it. But in the end, the birthday party got canceled and I got to keep the cars, and Karen and Michael's bodies were never found. 
* * *
My parents never told me they planned the road trip as an escape. To me it was an adventure, a month-long car ride to the national parks, a month of peanut butter sandwiches and Motel Six. 
We flew from Pennsylvania to Nebraska, my first airplane, and rented a car to drive the rest of the way: in the morning we'd been surrounded by woods and by afternoon we were in a country with no trees at all, just corn all the way to all the horizons. 
We drove and I don't remember stopping until my dad pulled the car suddenly to the side of the road. He was crying. "I never thought I'd see the Rocky Mountains," he said. I never thought I'd see him cry.
* * *
I wish I knew how to love people better, how to better be loved.
I'm at a noodle bar across from a waif of a woman who keeps biting her lower lip like she's trying to tame a smile that's always getting out of her control. We've had a few cocktails. 
This is during one of those breaks that my girlfriend and I keep taking, in between the times that we drive each other crazy with frustration and the times that we drive each other crazy with need, and decide, again, that we can't live without one another. 
"Tell me," the waif says, "what's the craziest thing that happened to you when you were a kid?" 
I don't tell her about Michael and Karen's mother, found naked in the trunk of her car, plastic bag over her head, bruised, beaten with chains. I don't tell her that the entire English department where my mom worked was subpoenaed, that the head of the department was sent away for life, that the principal of the school once bragged to his faculty about being able to dissolve bodies in acid. 
The waif and I go back to her place. We joke about getting married and then we have sex and then we never see each other again. 
* * *
Our month-long family road trip was going, ultimately, to California. Later, as an adult, I would come to believe that everything ultimately goes to California, the end of the continent. The walk of fame, the wax museum, the magic kingdom, the silver screen: nobody wants real things. We want dreams, so it's the fake things that become most real. 
On the ocean in Malibu, we were as far away from our own lives as it was possible for us to be without flying or dying. 
Then we went home.
* * *
In the end, I got to keep the birthday-present race cars but I never unwrapped them, and when my mother wasn't looking, I threw them away.
Every day I think of throwing out what I have. I think of getting in my car and racing to the horizon. I think of vanishing.
When you are murdered, you get to live forever. And when your body is never found, the living will never stop looking.
Read More »